Even minimal damage can develop over time into larger problems down the line. Most insurance plans have a limit on the time allotted to file a claim.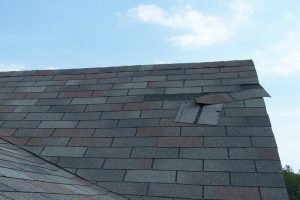 This is why it is essential to contact an expert as quickly as possible to prevent extensive damage to your facility's structure. You can safeguard your property by hiring an expert to represent your best interests. Since you have paid your office insurance, you are well within your right to get the maximum amount of value for your claim.
Toledo Roof Repair and Diversified Group are leading industry experts that provide professional handling of insurance claims. Often we are able to assist with little out of pocket expenses to the homeowner.
Don't wait too long! Many insurance policies restrict your time to file a claim
Storm damage does not mean you will have a rate increase
Insurance restoration contractors will advocate on your behalf
Always hire the best contractor instead of the most affordable
Always do your homeowner research and know your rights
Understanding the insurance claims process:
Filing a storm damage insurance claim is often an involved process that can become overwhelming and confusing. Your insurance company is solely focused on their own best interests and may attempt to deny your claim. To assist you, we have created a 7 Step Guide to make the claims process as simple and easy to understand as possible.
Step 1: Assess the damage caused by the storm and record the date of the storm as well as any signs of damage visible from the ground. Take pictures and search for news stories to prove the storm occurred.
Step 2: Make certain your contractor performs a complete inspection including the windows, roof, siding, AC units, screens, concrete, and every other exterior surface.
Step 3: Read over your insurance policy so that you can contact the claims department of your insurance company directly. Be ready to provide pictures and the estimate from the contractor you will be working with.
Step 4: Make certain that your contractor is present during the adjuster inspection.
Step 5: In the event that your claim is denied, don't worry. You can meet with up to three insurance adjusters.
Step 6: Once your claim has been approved, the insurance company will send 2 separate payments. The first covers the cost of materials and the materials must be ordered by the contractor in your name.
Step 7: After receiving the materials, your contractor will begin work. All changes to the written bid should be given in writing for you to approve. The job should be completed according to your satisfaction and your contractor should sign a lien waiver prior to handing over the second payment.